I am a novice in CosmoMC and am facing problem with GetDist. I used GetDistGUI to select and plot the chains from a run, but it gives me error titled:
"invalid literal for float(): 0.6013470-153"
I attach the full window of the error display as an image: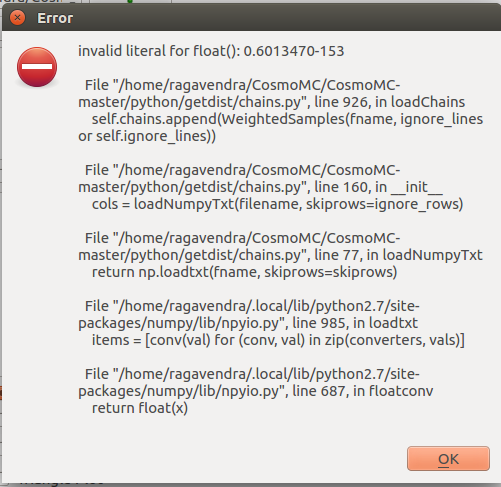 I understand that the numbers highlighted in the chain are not of float type, with an 'E' missing; but I could not think of a way to make the getdist code to read it as float.
Also, I could not find any previous instance of this kind in my limited search through this forum.
I would be grateful for any help in resolving this.
Thanks.